Discover SteakMaster, the first and only oven that gives you a restaurant-quality steak at home.
The innovative and exclusive technology developed by Teka alongside Michellin Chefs guarantees the best results in each preparation.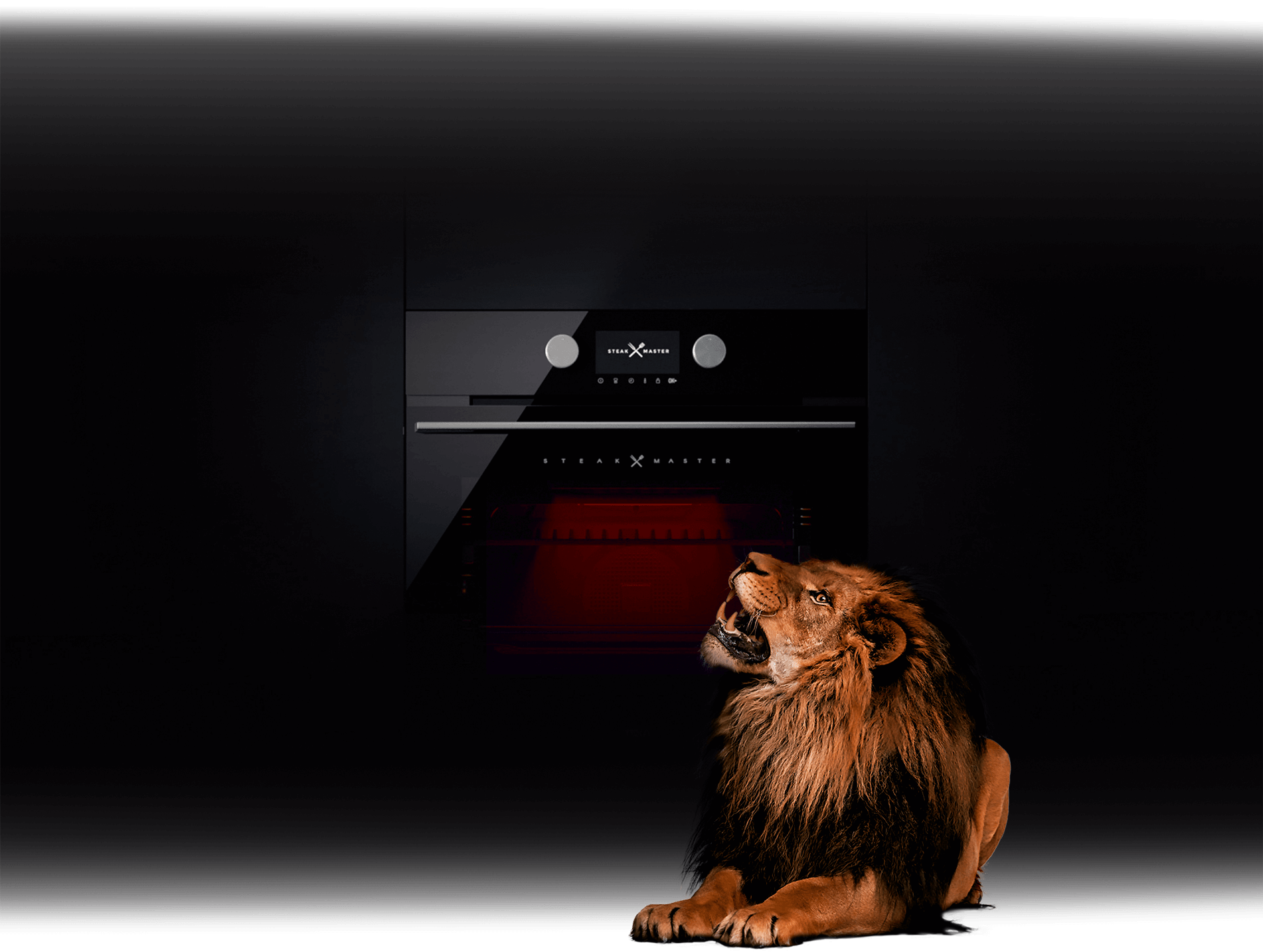 All you need to get the perfect steak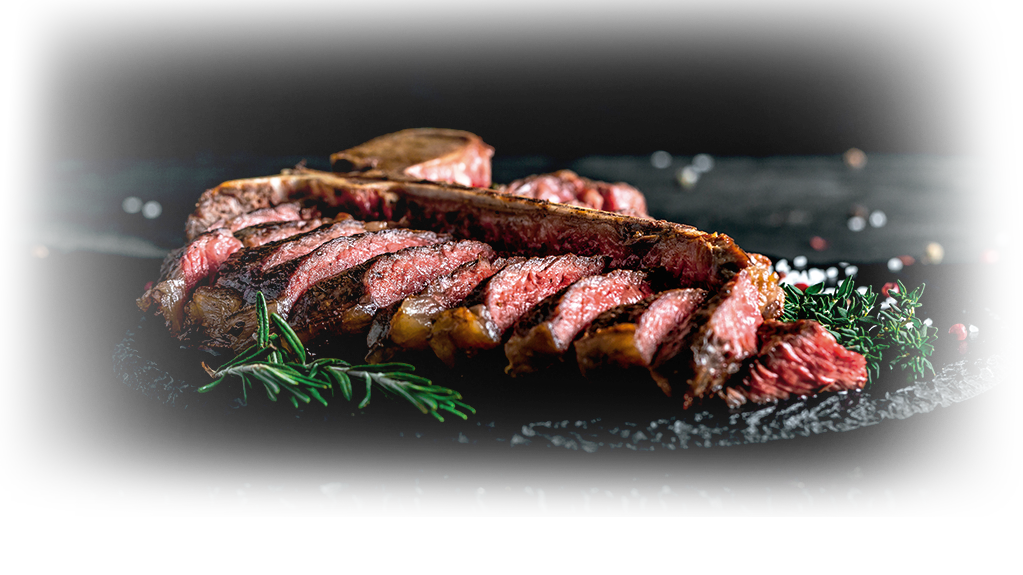 Temper the meat
Having the meat at the right temperature is key to maintaining its juice and preserving all of its nutrients. Therefore, SteakMaster has developed a specific function to keep the meat at a perfect room temperature of 40ºC.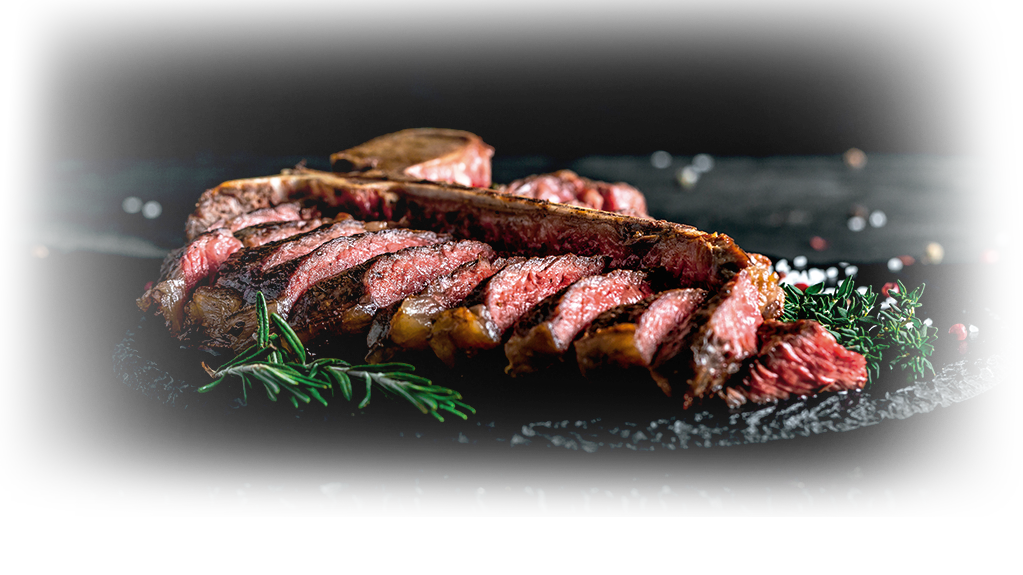 High temperatures
To seal the meat and make it crispy on the outside but juicy on the inside, it is necessary to cook it at very high temperatures. The exclusive SteakGrill can reach up to 700ºC.
Always on point
Getting the perfect meat doneness is an art. SteakMaster lets you cook your steak until your favorite point, whether you like it rare, medium, or well done.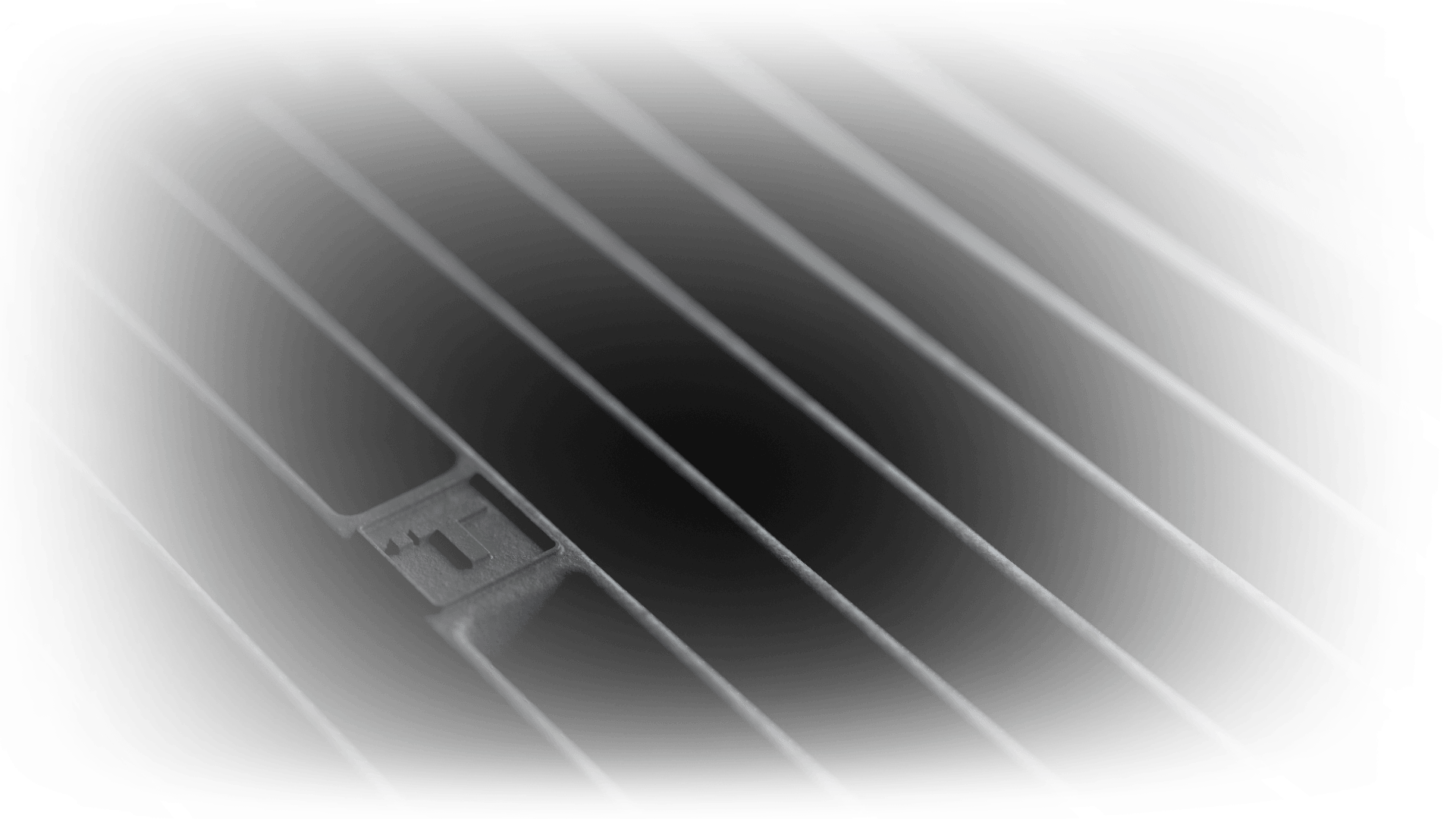 Cast iron grill
It includes a cast iron grill to get a perfect searing of the meat.
Professional accessories
It includes a special meat knife and oven-designed gloves. Moreover, by buying the SteakMaster you will receive exclusive access to our online course to become a top meat chef valued at 200 euros.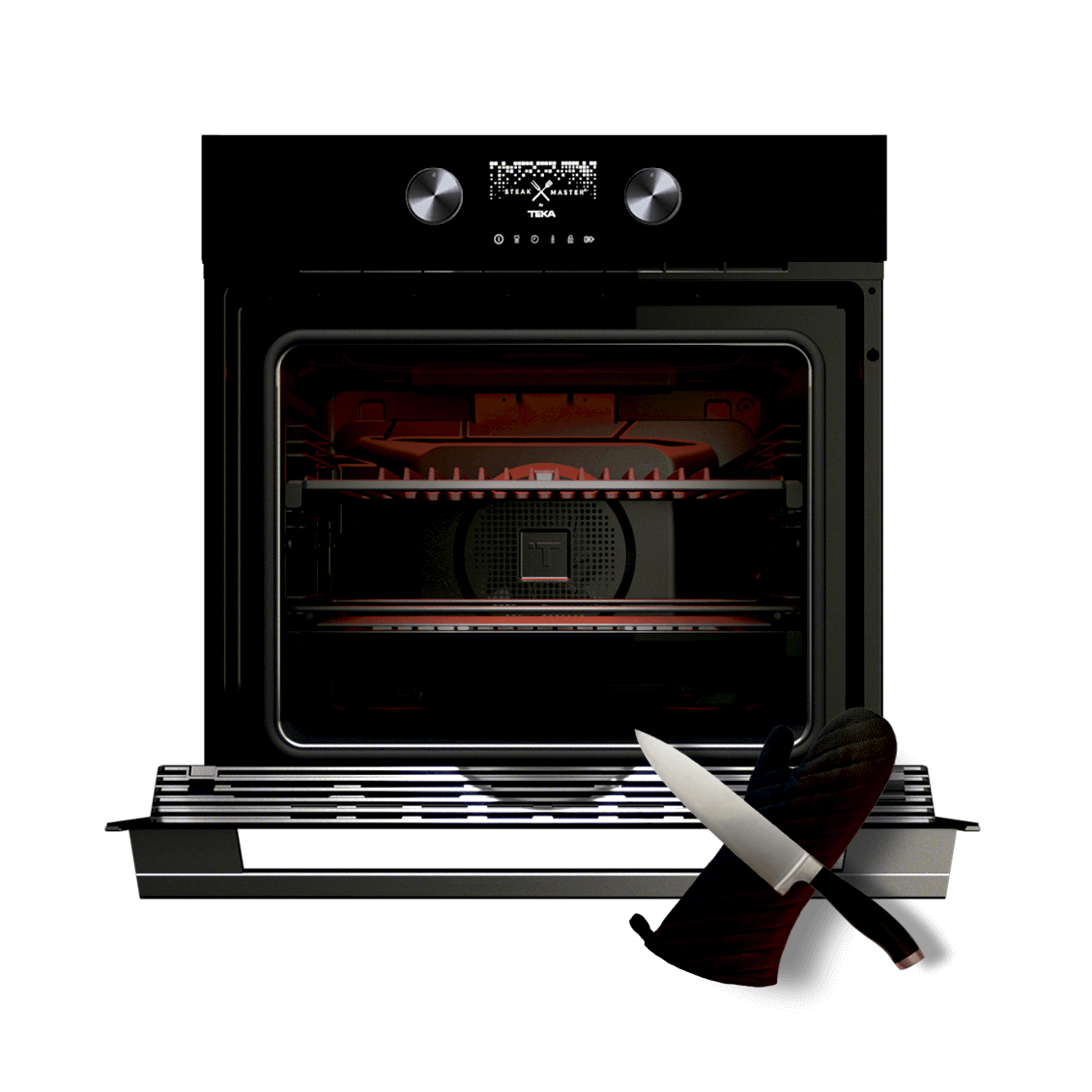 Besides cooking meat, you can make everything else that you have already made in an oven, but this time easier, simpler, and with the best results guaranteed. The automatic cooking assistant includes over 20 recipes programmed with the correct temperatures and time guides. You can make anything from pastry to pizzas or roasted chicken.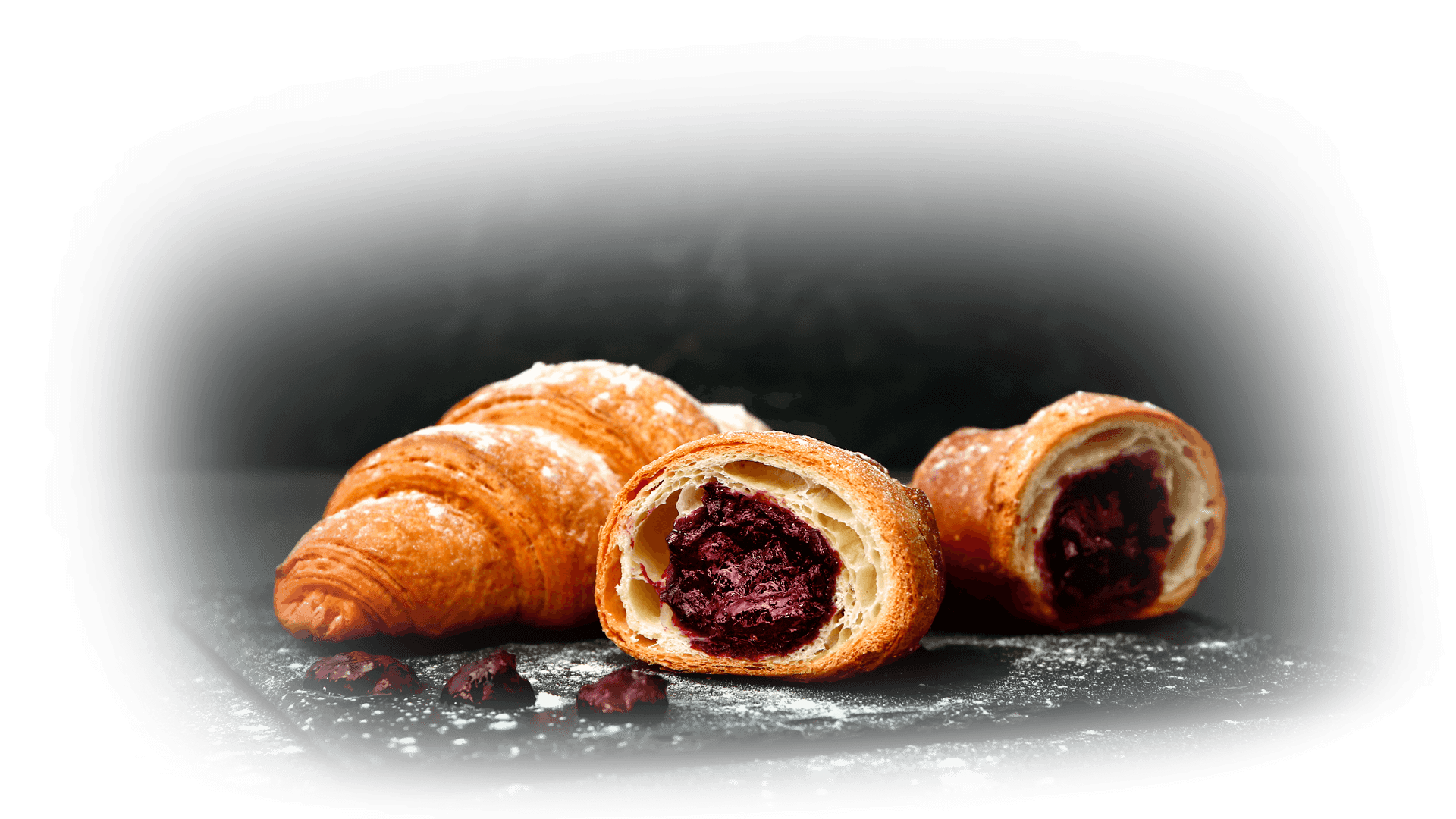 Don't worry about cleaning
The SteakMaster includes state-of-the-art features to make your life easier when cleaning time comes. The DualCLean system with two cleaning programs adaptable to your needs: steams for regular use and Pyrolisis for in-depth cleansing.
And, the removable oven door glasses can be cleaned as fast and easy as ever, to keep your oven as good as new.