The first and only oven that lets you enjoy the perfect t-bone steak with restaurant quality in your home.
How do we cook the perfect steak?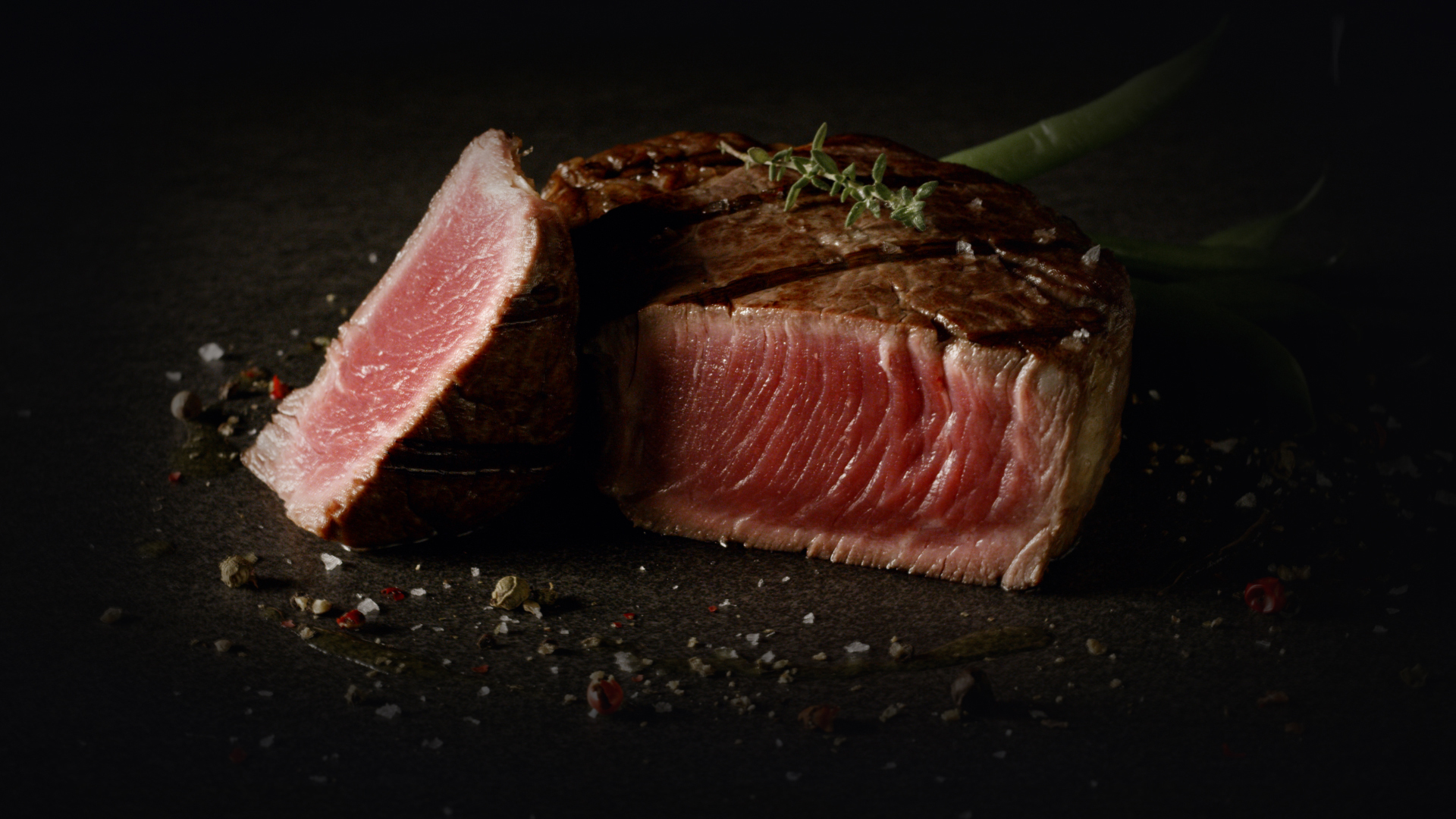 Temper the meat
To get the perfect steak it is very important to temper the meat before cooking it. Having the meat at room temperature allows it to maintain its vitamins, minerals and proteins. Not only will the appearance be ideal, but the flavour of our steak will be much juicier.
To temper the meat, it will no longer be necessary for you to cook it in advance: SteakMaster includes a program to temper the meat at 40°C for 20 minutes.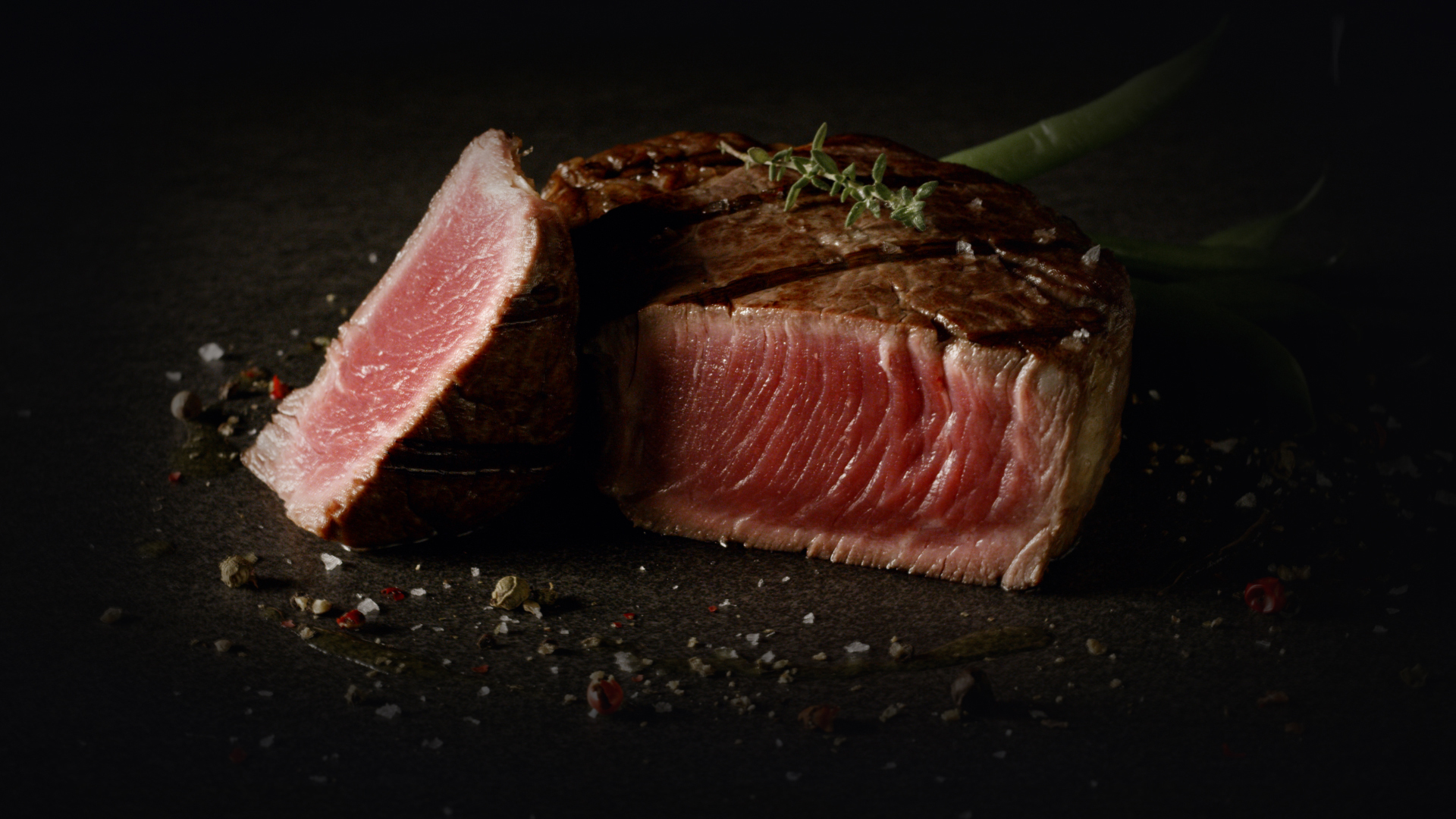 High temperatures
To seal the meat and make it crispy on the outside but juicy on the inside, it is necessary to cook it at a very high temperature.
The exclusive SteakGrill can reach up to 700ºC. This combined with the cast iron grill lays the foundation for restaurant results.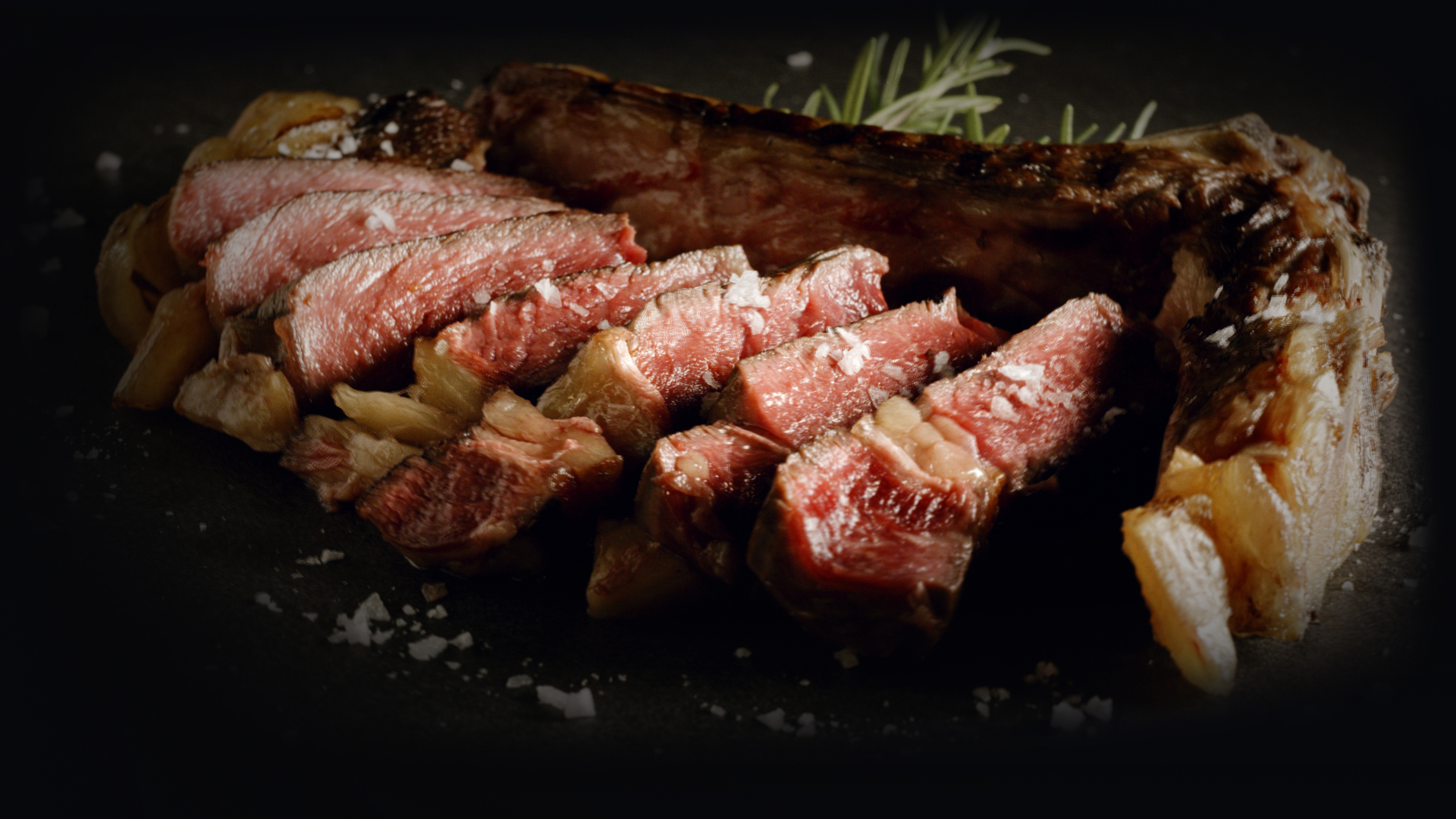 Experience and practice
Getting the perfect meat doneness is an art. For this we must take into account variables such as temperature, the cut of the meat, and its thickness.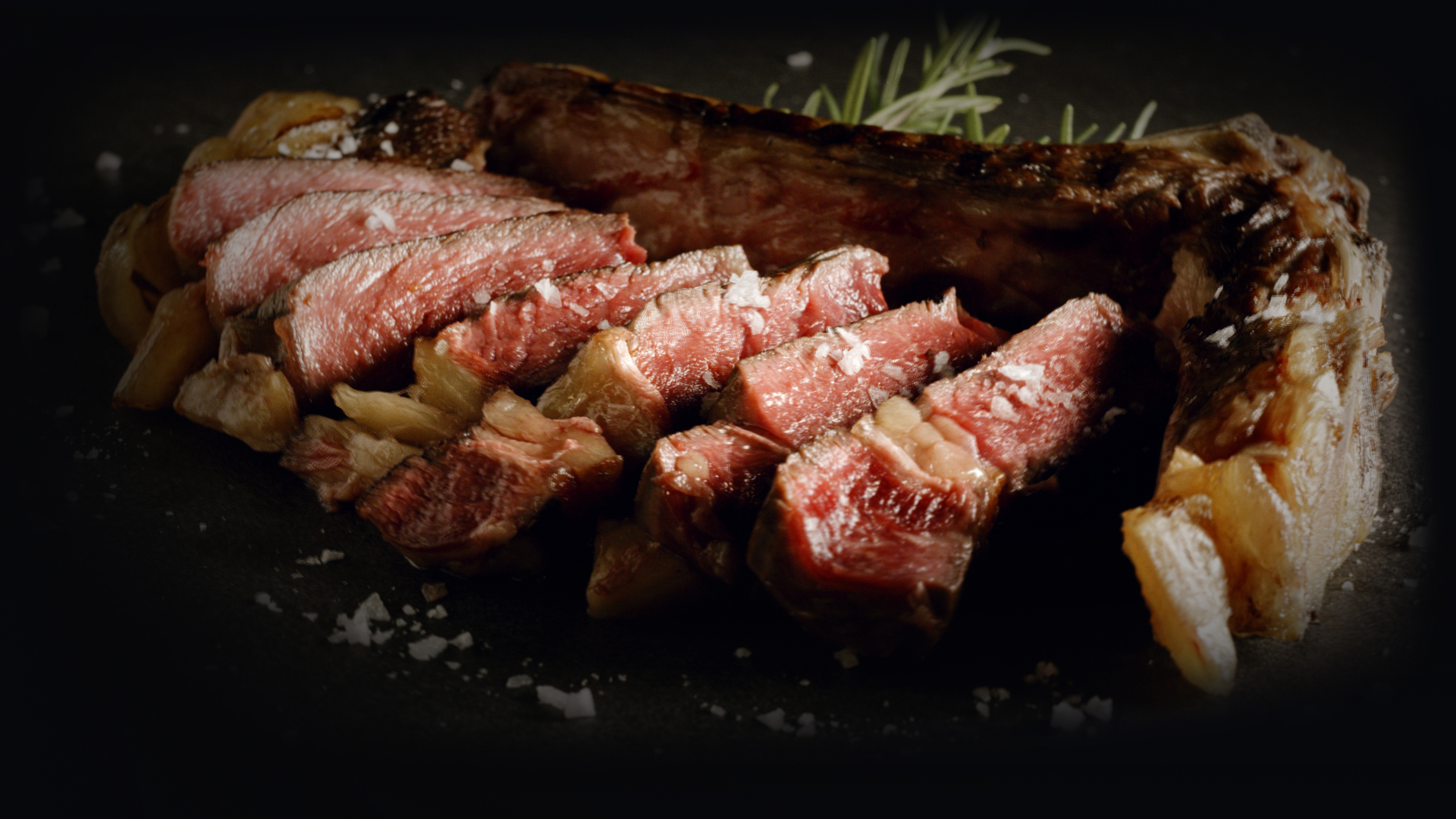 Automatic programmes
SteakMaster incorporates 20 automatic programmes for different types of meat, cuts and finishes. This way, you will only have to worry about choosing your favourite meat.
But if you want to give it a special touch, the oven also has a manual mode with which you can vary the parameters to your liking.
What if I don't want to cook steak?
SteakMaster has exclusive recipes for cooking food such as tuna tataki, salmon, or duck magret. But it also has all the features of a state-of-the-art pyrolytic and multifunctional oven that includes 20 international recipes programmed with the correct temperatures and time guides to make delicious dishes.
Potatoes
with cream cheese
The best restaurant is your kitchen